My weight loss transformation Story
I have seen many new mothers (including myself) struggling with post pregnancy problems.
Most common problems are:
Weight gain, Depression, Lack of sleep, Loss of interest, Demotivated, Stressed etc….
It's natural that once we become mother, our first priority is our kid but what we always keep it last, is our own health. I was also not out of league and ignoring my health was natural because we are 99% time tired and when it comes to our personal work we want to relax and rest, rather than cooking a meal for yourself or going out for a walk.
It's very common to feel low, tired and irritated all the time because things have changed a lot after you have a baby. We all love and care for our new born but what we tend to forget is our own health.
Few things which helped me to recover and rejuvenate myself: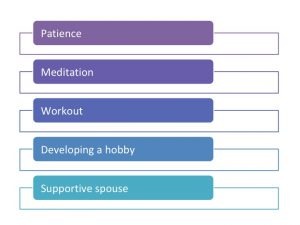 Patience, Meditation, Workout, Developing a hobby and above all my spouse support. And you can see the results – It's not just about weight loss but it is about over all development.
But how I managed my time with a small toddler at home?
First and foremost thing which helped me to find out 'me time' was, I always tried to do my work- cleaning, cooking, exercise when my toddler was awake. I always preferred to do these things in front of him or with him.
It was beneficial in two ways-
Firstly, I used to get my leisure time & secondly he learned all tasks just by seeing and being part of it.
So when he was sleeping I have my time to do things which I loved and that was my leisure time.
Another thing which helped me was – I had stopped eating my kid leftover food because it had lot more calories required than my daily intake.
Schedule- I always try to follow schedule, early start of mornings and early to bed helped me to get proper sleep and when I could not sleep properly at night because of my schedule, I can take power nap in afternoon with my kid.
Meditation helped me to be positive and also improved my sleep quality.
We all face post pregnancy weight loss problems and it's very important that we should know what we are doing wrong which is not helping our body to be back in shape.
Good food habits and healthy lifestyle does not only helped me but it's has worked very well for my whole family and now my son is 4 year old and he help me in cooking, cleaning and we love our workouts together.
For me it took 4 years to motivate and rejuvenate myself but it's worth it. It all depends on person to person how fast and how well you recover from it.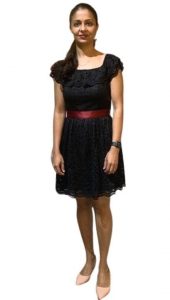 Motherhood is a blessing and we must cherish it but it's only possible when you feel good from inside.
Take care of yourself and love yourself.
With Love,
Please follow and like us: